La Région Occitanie Pyrénées-Méditerranée
Occitanie is the third region in France in terms of historic monuments with nearly 5 000 classified monuments. It also has 6 regional natural parks and 2 national natural parks.
Together with the French Embassy in India, the region instigated the Famtrip for the Indian Producers that took place in April 2018.
Click here to find out more : www.tourism-occitania.co.uk.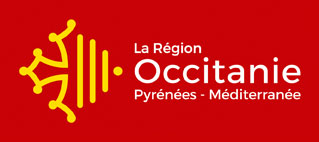 Direct Contact
Mrs Dorothée Moussu
Head of European and International Relations
Office : +33 4 67 22 97 33
dorothee.moussu@laregion.fr
French Embassy and Institut Français India
The French Embassy in India helped to coordinate the Famtrip via the Institut Français India.
The Institut aims to stimulate Indo-French collaborations and promote the dynamism of French Arts as well as its rich heritage, on the Indian Territory.
Click here to find out more : www.ifindia.in.

Direct Contact
Mr Reghu Devaraj
Office: +98104 25993 / 9205352451
rde@ifindia.in
Mr Pierre Laburthe
Attaché for Innovation and Multimédia
Office: +91 11 30 41 00 50
pla@ifindia.in
Film France
Film France is a state-funded agency in charge of promoting France as a shooting location and is the first stop for foreign productions preparing to film in the country.
It is responsible for the Tax Rebate for International Production (TRIP).
Click here to find out more : www.filmfrance.net.

Direct Contact
Mrs Valérie Laurie Ades
Producer's Liaison and TRIP Expert
Office: +33 1 53 83 98 98
laurie@filmfrance.net